B

eaches

Pembrokeshire is surrounded by 183-miles of beautiful coastline and dotted along it are some of the most incredible beaches in the UK - 11 of which were named Blue Flag Beaches in 2019. There are over 50 beaches to explore, so you might not have time to visit them all!

Here are some of our personal favourites: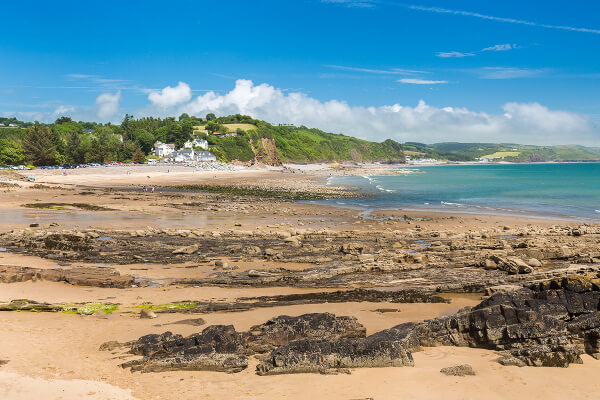 Wiseman's Bridge and West to Saundersfoot
If you love a long walk on a beach then Wiseman's Bridge could be the perfect place to start. From here, you walk along the beach or promenade to Coppett Hall Sands and on to Saundersfoot. Along the way you can pass through tunnels originally dug to carry coal trucks from Stepaside to the quay at Saundersfoot. There's also water sports and a café at Coast where you can hire paddle boards in the summer. If the tide is out you can walk even further by starting at Amroth.
Tenby
There are actually four beaches in Tenby – North, South, Castle and Harbour. They all have lovely clean sand and fantastic views of one the prettiest and most photographed seaside towns in the world. We could also mention the beach at Caldey Island, well worth a day trip on the boat from the harbour or Castle Beach, for a different view of Tenby. One of our favourite walks is to park at Penally and walk along South Beach to Tenby, often stopping at the South Beach Café for breakfast!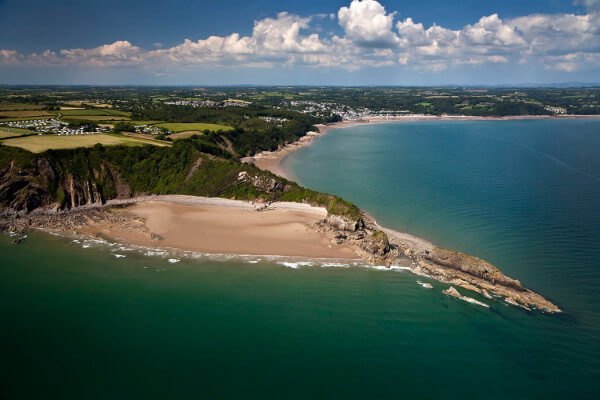 Monkstone Point
Considering it's between the seaside towns of Tenby and Saundersfoot, Monkstone is surprisingly quiet and little known. Reachable on foot from Saundersfoot, a steep path down is rewarded by clean sand, rock pools and a lovely view of Tenby from the western edge.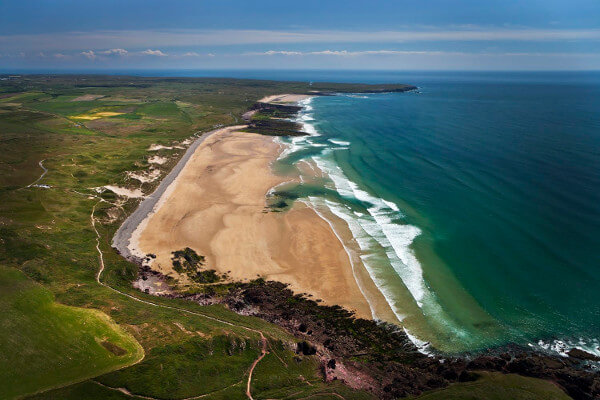 Freshwater West
This is a lovely beach for walking but not for swimming. There are strong undertows that make it unsuitable for swimming but, along with it being west facing, make for great waves that attract many surfers. There are also lovely sand dunes which were used as the location of Shell Cottage in the Harry Potter films.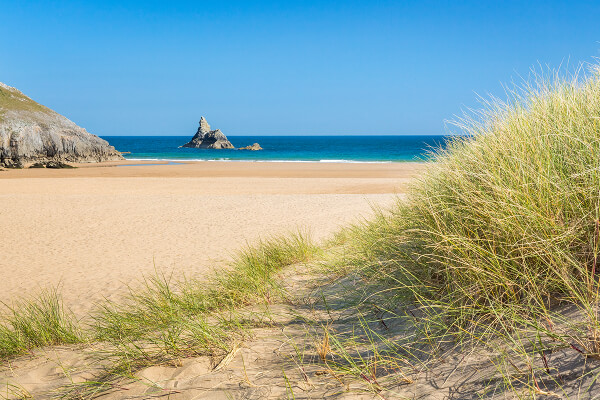 Broadhaven South
Although there is a car park above it, we think the best way to reach this beach is by first walking around Bosherston lily ponds and on to the beach. The ponds are a real wildlife haven with otters, herons and pike to be seen. The beach itself is a great expanse of sand, backed by dunes. There is also a charming café at Bosherston for refreshments. There is parking in Bosherston itself but our favourite place to park is at Stackpole Court and do a circular walk taking in the beach, lily ponds and Bosherston.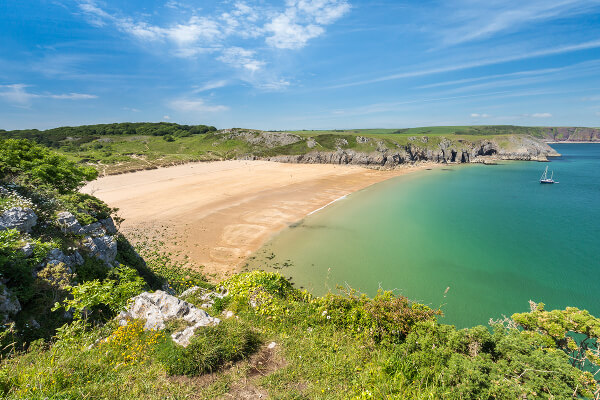 Barafundle
Voted one of the most beautiful beaches in the world, the best way to appreciate Barafundle is to first look down on it by parking at Stackpole Quay and walking across the cliff tops to the path down to the beach. There's also a great café at Stackpole Quay and for a full day's walking you can easily go from here on to Broadhaven South and Bosherston.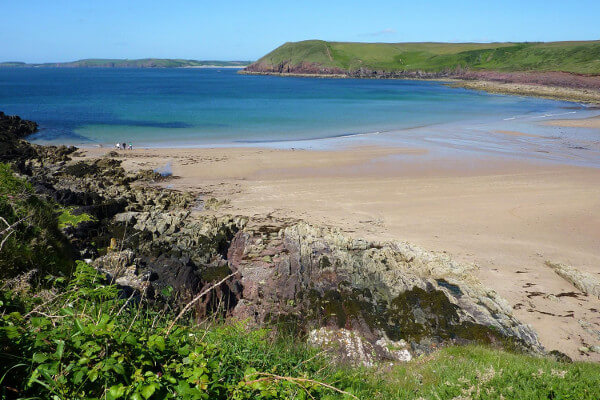 Manorbier
A small beach just west of Tenby but with an interesting castle and a quaint village to explore. There are a couple of great places to stop for refreshments too.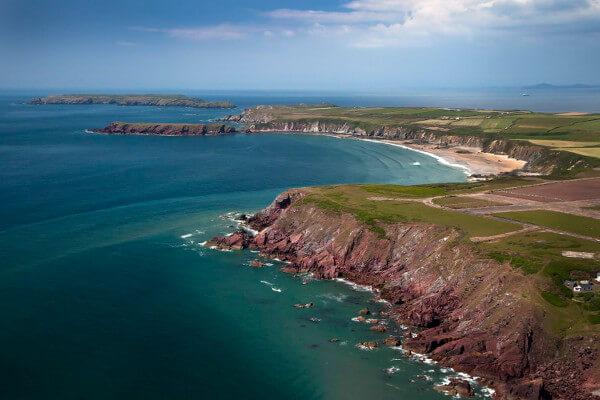 Marloes Sands
A bit further afield but well worth the effort. Marloes Sands is a beautiful beach that gets washed clean by the tide every day. It has rockpools deep enough for children to swim in and lovely views of Gateholm Island. There is a very good food stop near the car park!
Address:
Summerhill Farm Cottages
Summerhill
Narberth
SA67 8LY
S

ummerhill

F

arm
C

ottages
© Summerhill Farm Cottages 2020 - 2023